Ishime-ji (Black Stone)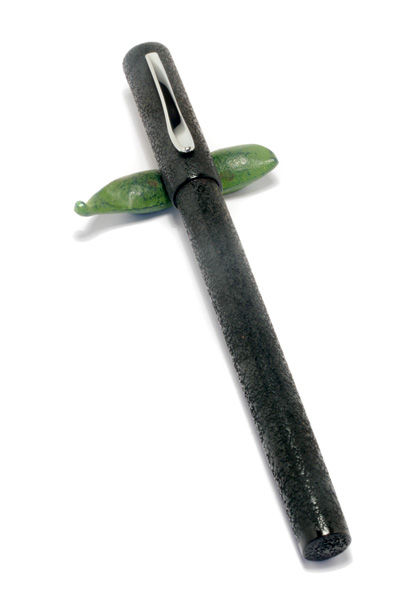 Description:
The SIMPLICITUS, only eye-dropper available in limited urushi lacquer types three colors marble lacquer (Dairiseki) and black stone lacquer (Kuro-Ishime-ji).
The Simplicitus is an entry-level concept and comes with a high quality JOWO stainless steel nib and stainless steel clip. The nib-feed component can bee screwed out from the section and be replaced by another JOWO nib component.
The Simplicitus is only available at the Manu Propria Atelier